About Miriam Rose Foundation
Vice Chair
Latisha Marranytya
Patron
Father Frank Brennan (SJ, AO)
Board members
Miriam Rose
Agnes Wahlee Page
Leslie Gordon
Louise Marranya
Nicole Kinnaird
Grace Mardigan
Loretta Marranya
Katina Parry
Dylan Mingunn
The Miriam Rose Foundation first incorporated in 1988 as an Association under the NT Associations Act. We functioned in this capacity until December 2018 when our Board and members voted to become an Aboriginal Corporation under the Corporations (Aboriginal and Torres Strait Islander) Act. On January 7, 2020 we officially became The Miriam Rose Foundation Aboriginal Corportation. As such our 2019 AGM elected a majority indigenous Board and we are now very much governed by members of the Nauiyu Community who we serve.
Our current Chair is Julie Calvert who has a strong background in community organisations and was a Territorian for many years. Julie is a determined advocate for improved education and opportunities for indigenous youth. She has hosted numerous students in her own home over the years to ensure that they have a safe and supportive home whilst they study off country. Julie has worked closely with Miriam since the foundation started and is determined that the foundation lives its' strategy and is a trusted charity.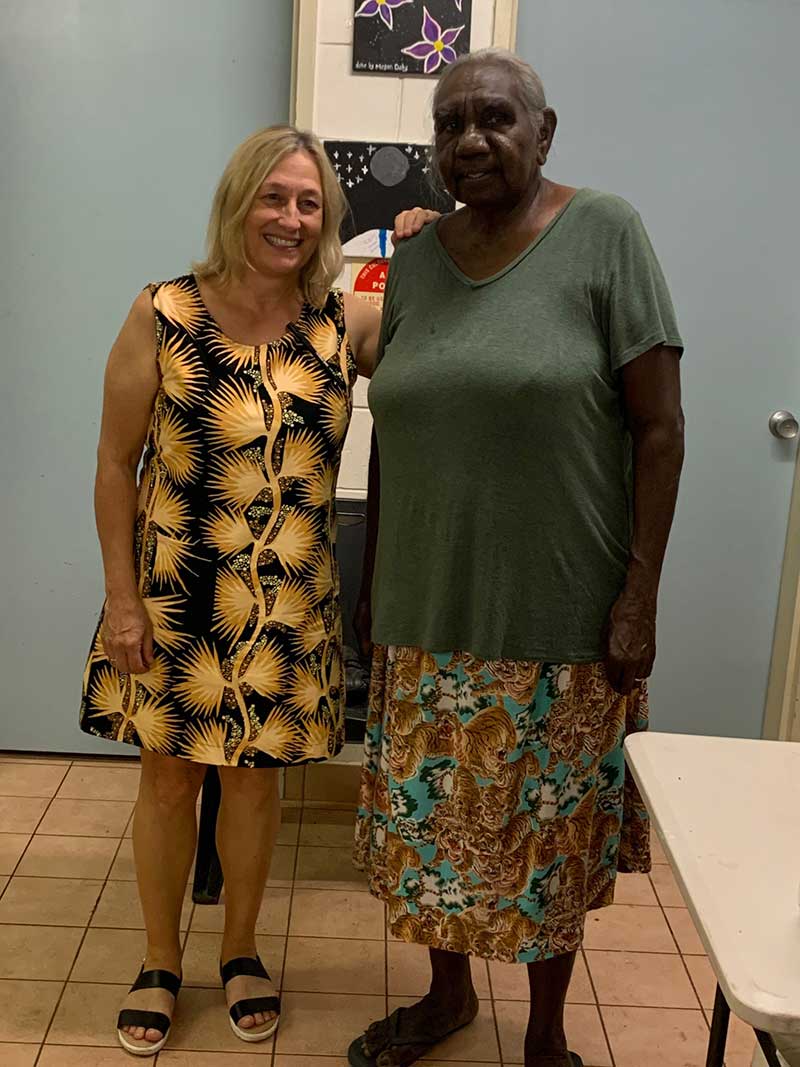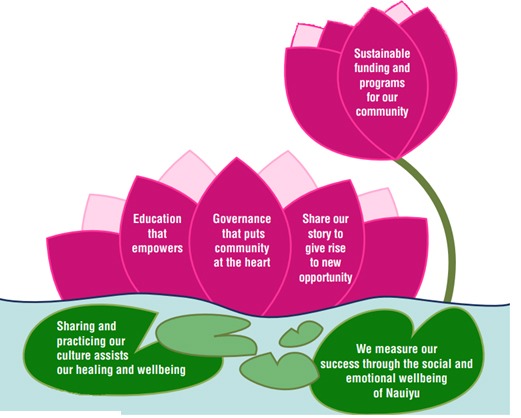 Our 2020 AGM and Planning day
MRF Board of Directors, Staff and Members coming together to set the MRF direction for 2021 and beyond.
The Foundation survives on the effort of our amazing volunteer board members. 2020 was our first year with a majority community member Board and, whilst Covid 19 affected our Cultural immersion tours, these wonderful people on Community kept Education, Art, Culture and Opportunity at the forefront for the Children and Youth of Nauiyu. We particulary want to thank Rachel O'Connor, Anna Bowden, Peter Coyle, Eleesa Zlatic, Nichole Kinnard and Pip Gordon for there active (2019) and behind the scenes support (2020).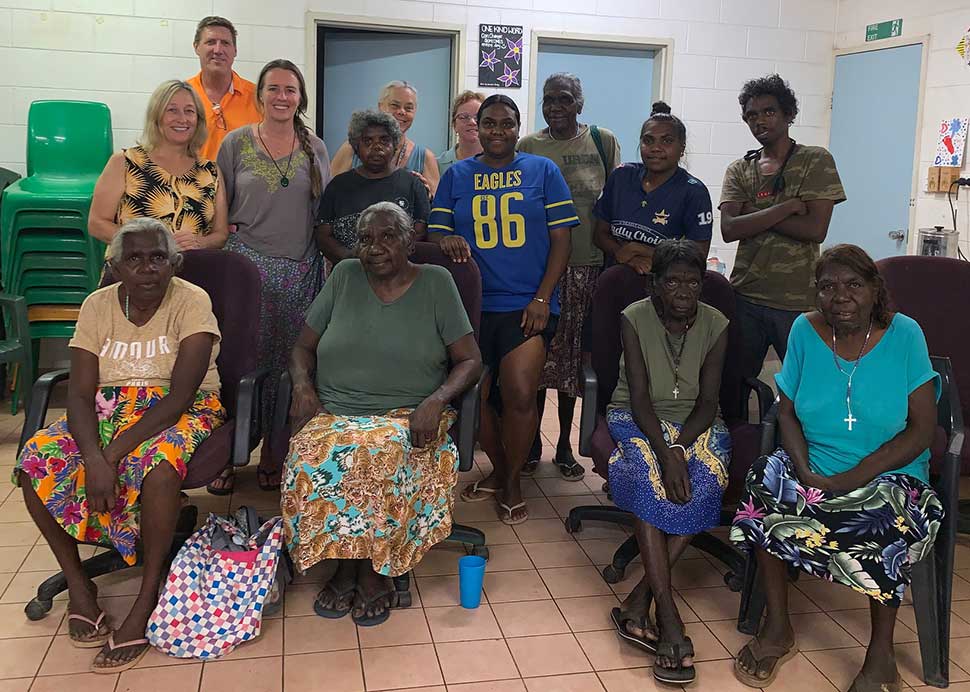 To those of you who have made donations over the years we also say a huge Thank You.
Your donations have started ripples that will affect the lives of the Indigenous Australians for years to come. With your help we have run an IT and Music Hub on Nauiyu this year with some terrific results. We sponsored two Nauiyu Youth to attend the Indigenous Youth Leadership Summit in Cairns in February, entered the Dance Rites Competition, hosted a visit to Nauiyu by the Alice Springs World Chamber Orchestra, provided at least one community meal gathering each week, conducted 65 Art based school holiday activities and commenced an on community football program for children with the youth of the community being our coaches and umpires. In November we hosted a spectacular Naidoc BBQ that saw all the young men and boys from the 15 language groups on Nauiyu hold corroboree together for the first time in years. The atmosphere was full of pride and dignity.
In a year that was full of challenges the world over you helped us succeed in making life better for the young people of Nauiyu. You helped us make a real difference and start some positive dynamics that will urge this wonderful group of young people forward into a better space.